Rock The Look with Rimmel London
Fashion, beauty, music and celebs – it's 4Music's brilliant new show Rock The Look with Rimmel London! CLICK HERE TO ENTER THE RIMMEL LONDON COMPETITION!
Hosted by the super-stylish Miquita Oliver, this is the show that gets up close and personal with the world's hottest stars to discover what it's really like to be an A-list fashion icon!
As well as exclusive chats with the pop world's biggest players, each month our crack team of fashion and beauty experts will be showing you how you can recreate their celeb looks at home. Oh, and there'll be loads of the biggest tunes around as well, of course.
So what are you waiting for? Tune in to the show and you can rock the look like a real life pop star too!
Episode 5

Rita Ora is our superstar studio guest in the brand new episode of Rock The Look with Rimmel London! She joins Miquita to talk about fancying Justin Bieber, wearing wigs, and admiring boys' bums!
Also on the show: Rita answers your questions, the Made In Chelsea cast discuss the most stylish stars in pop, Labrinth's stylist lets us into all the secrets of working with one of pop's most quirky dressers, and Rimmel London Global Make-Up Artists Kirstin Piggott and Adam Slee show us how to rock molten metal eyes and full blown nail art.
Plus our resident style expert Josh puts together three stunning Rita Ora-inspired looks, all of which you can get on the high street. Time for a shopping trip!
Make-Up Masterclass
It's all about the eyes this month on Rock The Look with Rimmel London! Here's how to rock molten metal eyes, accessorised with some incredible nail art you can recreate at home!
See the products used in the Rimmel Make-up Masterclass: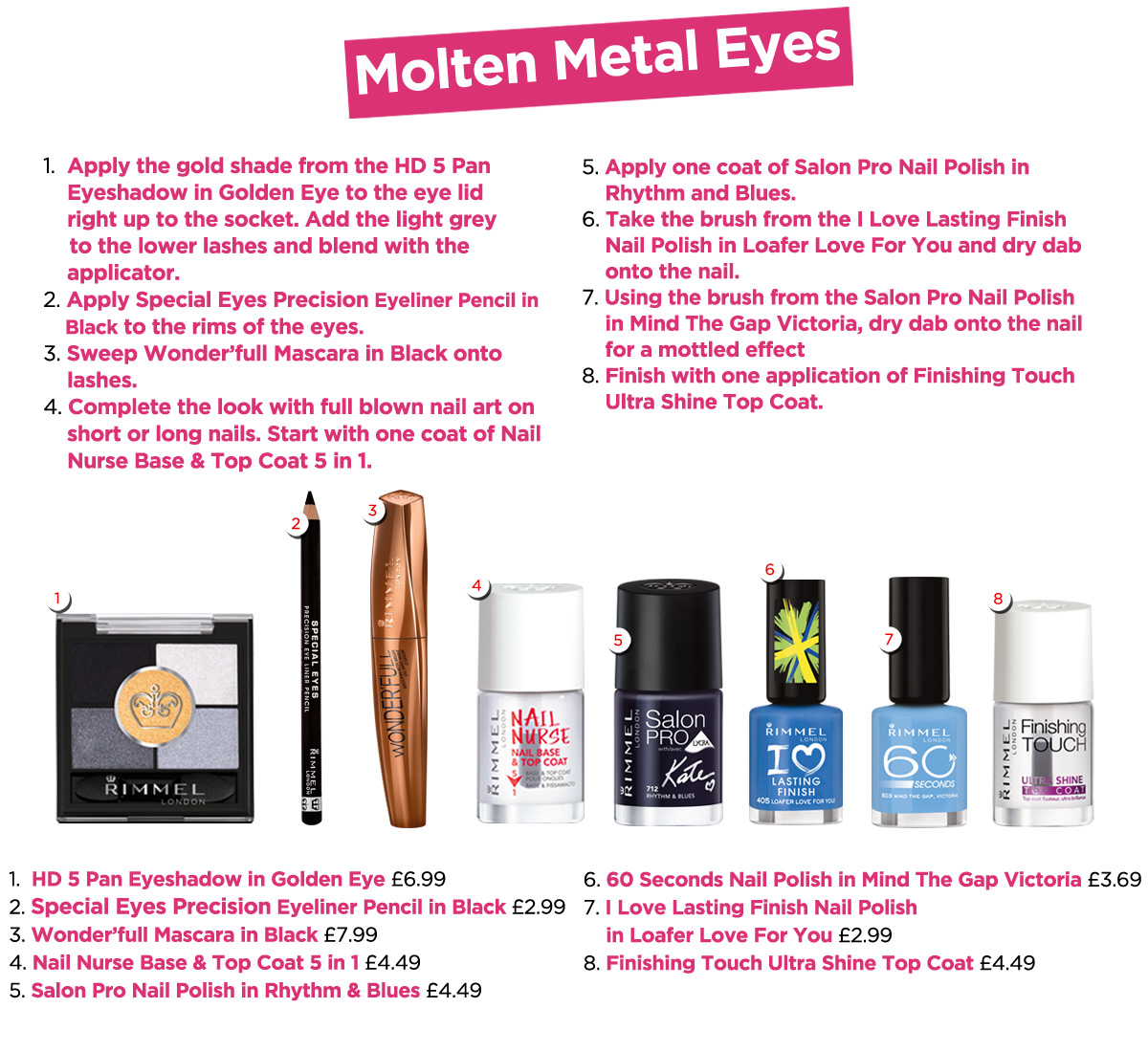 Step-by-step guide to how to get the look: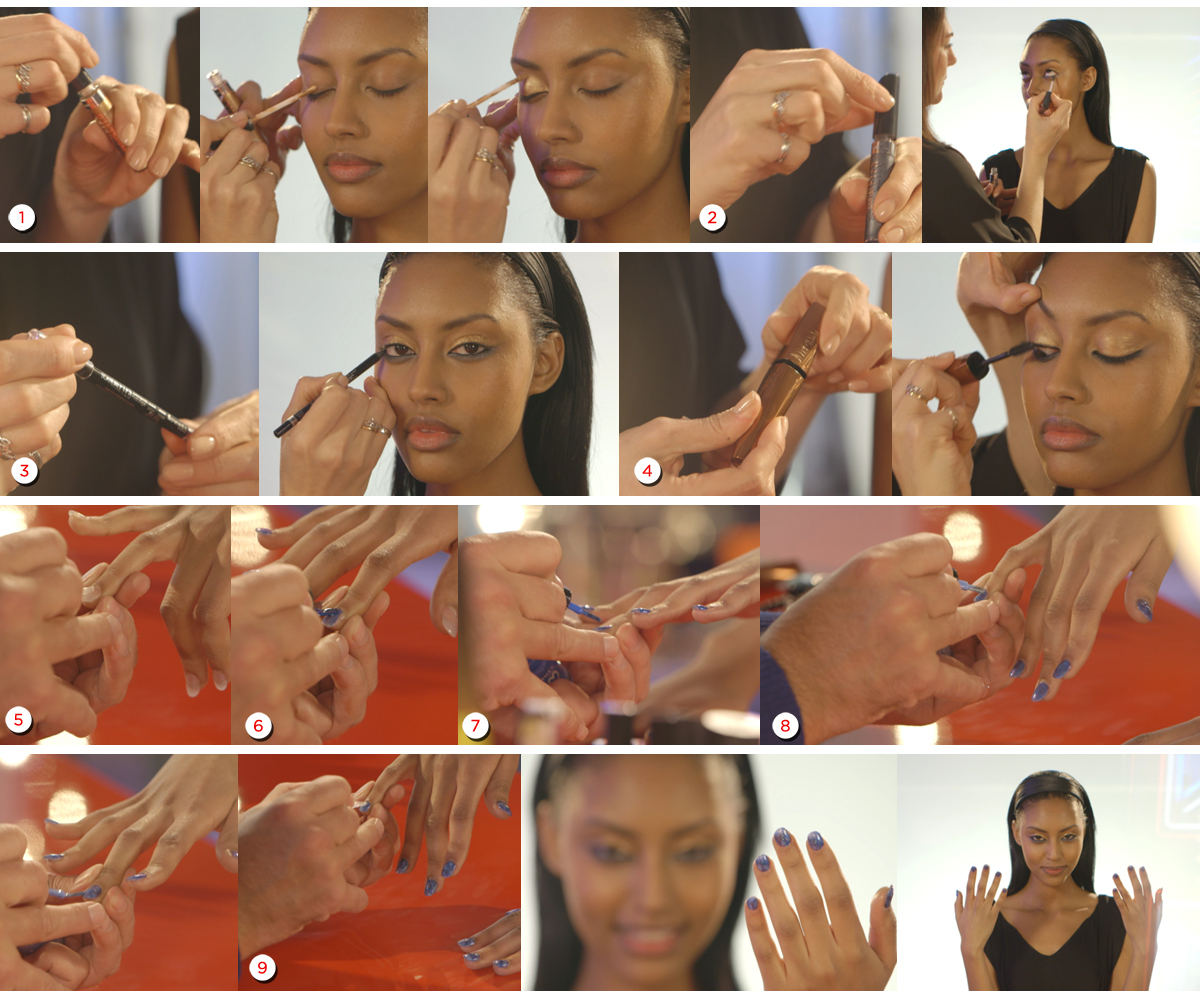 CLICK HERE TO GET COMPLETE TUTORIAL
View clips, photos and more great make-up tips from previous episodes: